Who Are We?
DriveTrain Client Solutions is a virtual solutions consulting/staffing firm. We partner with various businesses; from fortune 500 companies to local business that need web based customer support solutions and outsource the jobs to our network of independent contractors. We offer flexible work at home solutions for our partners (independent contractors). We offer mentorship, cash incentives, and opportunities to grow into new roles as you progress, gift cards, discounts on national brands, and other rewards. Our clients enjoy the benefits of the dedicated support our partners offer at competitive rates. Please watch the brief informative videos below for more insight on how you can start earning or outsourcing your virtual or web/graphic design business needs.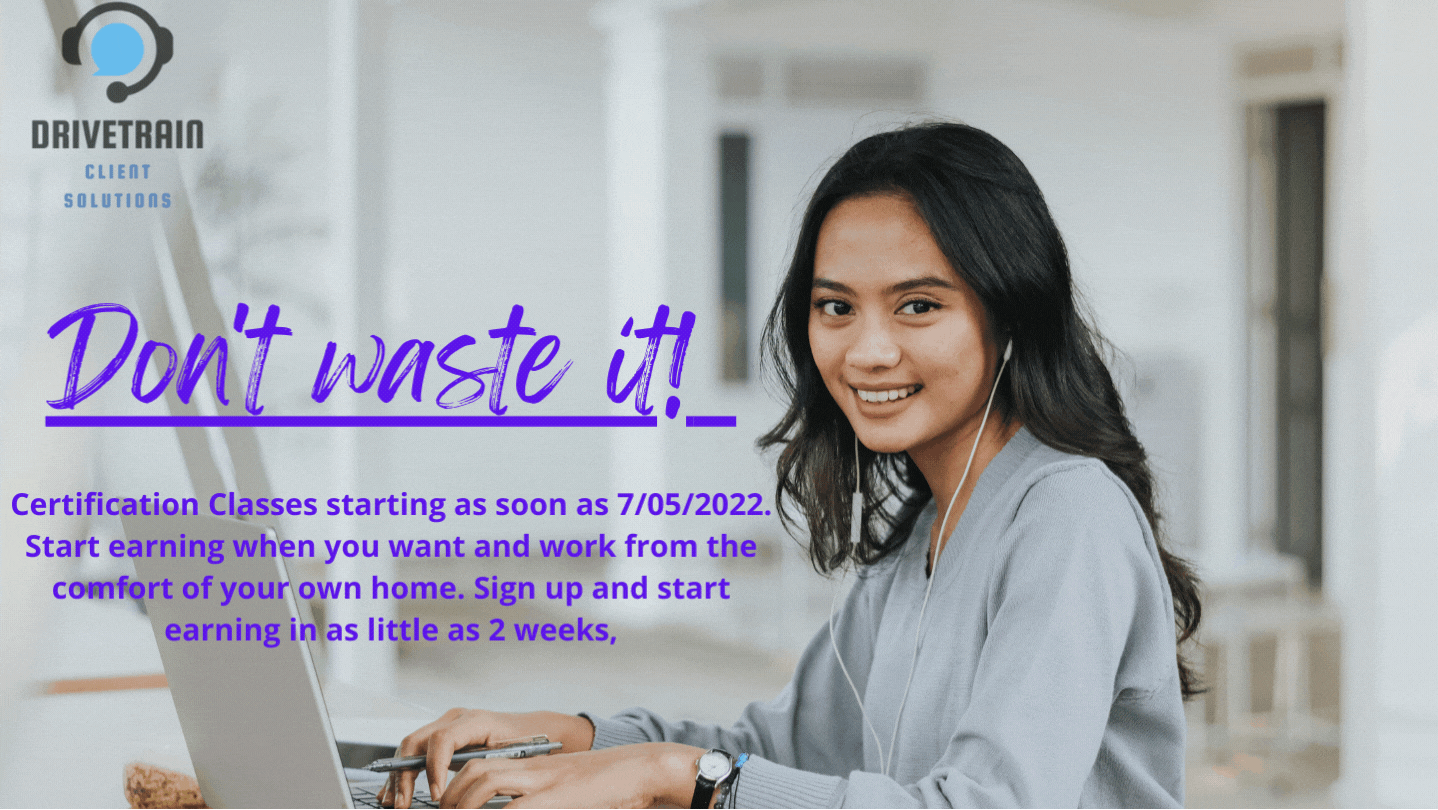 FINANCING MAY BE AVAILABLE FOR EQUIPMENT
See if you qualify to finance your work at home equipment through our partner company WAHES (Work at Home Equipment Solutions). You also have the option to purchase the equipment at full cost. WAHES makes it easy for you to find the right equipment for the job! If you already have equipment meeting the minimum requirements, no further equipment is needed.
SCHEDULING A REGISTRATION CALL
Use the booking form below to schedule the registration process. Registration is by invite only. Please submit your resume and we will respond with the next steps in the process. Once you receive an invite, please go ahead and schedule your registration meeting (if needed). In this call we will walk you through the steps to register as a partner with DriveTrain Client Solutions. Set up a time to meet with an advisor to schedule a call with questions regarding onboarding. If you have more questions about joining, please visit the 'Contact Us' page and submit a message. If you are ready to apply please visit the 'Candidates' page to submit your resume. *Please be sure to select the correct time zone when scheduling*